PROTECTION
Our standard home inspections include Recall Alerts and a Thermal Imaging scan. These are included at absolutely no extra cost! a Termite Report is included with most of our inspection packages. (VIP & higher)
CERTIFICATION
Our team of home inspectors are TREC licensed Professional Inspectors.  Lead inspector Paul Ferguson is also a Certified Professional Inspector (CPI)® through InterNACHI.
ADVANCED TECH
We use some of the most advanced technology available—including Digital Reports, Thermal Imaging, Aerial Drone Photography, and more!
BUNDLE OUR SERVICES & SAVE
Our
Home Inspection Package
Includes:
Home Inspection to TREC Standards

Foundation Level Check

Infrared Scan
Home Inspection with Termite Report Package
Our
Home Inspection with Termite Report Package
Includes: 
Home Inspection to TREC Standards

Termite (WDI) Report

Infrared Scan

Foundation Level Check
Our
Commercial Inspection Package
Includes: 
Commercial Building Inspection

Termite (WDI) Report

Infrared Scan

Foundation Level Check
Additional Services
We also provide several other services that can be added to your inspection packages at a discounted price if we are already there for an inspection, including mold sampling, pool & spa inspection, lawn sprinkler inspection, septic inspections, well water inspections, well water sampling, repairs cost estimates, 203K & Homestyle consultation, sewer scoping, drone photography, virtual tour, and more. Please call us to book your inspection!
LICENSED & INSURED
Our team currently holds the following licenses and certificates: Mold Tech License (MAT # 1215), Certified Termite Applicator (Termite C.A. # 0773836), HUD 203K consultant (HUD Consultant # D0946),  NAWT Septic Inspector (NAWT ID # 13390ITC), Certified Professional Inspector, Certified Pool Inspector, and Certified Commercial Inspector.
TREC Licensed Professional Inspectors:
Paul Ferguson # 6883
Chris Beasley #23467
 Justin Vincent #24206.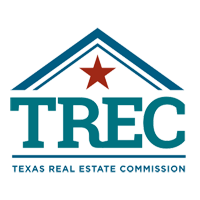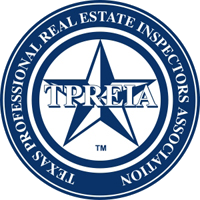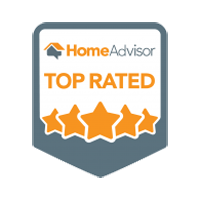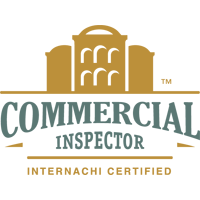 Our Best Work Every Time
At A Plus Inspections of Texas, we've long held the belief that only the best is good enough for our clients. That's why we're committed to excellence, offering residential and commercial property inspection services that are unsurpassed in quality, helping you achieve greatness in all of your real estate ambitions. Our team of highly qualified home inspection professionals is prepared to conduct a detailed analysis of a property's strengths and weaknesses, providing you with the knowledge and support needed to make a confident buying or selling decision.

The Extra Mile and Then Some
A comprehensive Thermal Imaging scan is included for free with our Standard Home Inspections, giving you valuable insights into potential issues involving moisture intrusion, electrical hotspots, and deficient insulation.
Not every roof can be safely walked, and for some home inspectors, that will stop them in their tracks—but not us! We utilize Aerial Drone Photography whenever necessary to ensure that you're provided with a thorough and accurate evaluation of a property's roofing system.
Because our clients are deserving of the best home inspection package deal that Texas has to offer, The VIP Inspection Package includes:
WDO/Termite Inspection upon request
Full Thermal Imaging scan
Sprinkler System Inspection
Recall Alerts
All at no extra cost to you!
Detailed Inspection Reports With Thermal Photographs Included
After your home or commercial property inspection is completed, it will only be 24 hours or less before you receive access to an easy-to-read report of our findings. Our inspection reports are packed full of item-specific details about your prospective property's condition, including thorough explanations of potential deficiencies we encountered with any part of the structure or installed mechanical systems. We'll also throw in photographs from your free thermal imaging scan to show you where and how temperature anomalies could be an indication of certain issues.
We carry Errors & Omissions/General Liability insurance, ensuring that our inspection reports will not be a liability in your property-buying decision.

SEE WHAT OUR CLIENTS ARE SAYING!

A+ inspections were extremely thorough and took time to walk the property with me so that I could understand their findings. I feel confident that they identified all potential issues so that I could make the best decision regarding my home purchase.
Jessica M.

Chris and Paul did a fantastic job on our inspection. We were happy with how thorough and detailed they were both in person and on the report. We gave them the time to do their job and met with them at the house afterwards. They took the time to go over every concern they had with the house and gave great advice. These guys know what they are talking about and we will definitely use them again in the future ! They for sure did an A PLUS job! Thank you guys for making our decision on owning our first house that much easier ! 🙂
Addison C.

The inspection report was very thorough and easily understood. As important, the inspectors called and talked me through the report and helped me understand the gravity of the different findings. They were well worth the cost. Additionally, they have a large variety of options to choose from depending upon what equipment was at the house.
Kyle S.
Highly-Rated Home Inspection Services to Conroe and Surrounding Areas
We offer top-quality residential and commercial property inspection services to Conroe and nearby areas, including: The Woodlands, Montgomery, Wills, Huntsville, Spring, Tomball, Magnolia, Woodforest, Woodland Hills, Seven Coves, Cut & Shoot, & Cleveland.
Appointments are available Monday – Saturday. Call now to book! 
Discounts are available to our heroes, including active-duty military, veterans, firefighters, police officers, and first responders. 

CONTACT US
At A Plus Inspections of Texas, we view a professional property inspection as the foundation of a successful real estate investment—and our team of fully licensed and insured home inspectors is the support system that will help you put all the pieces together as you close in on the home or commercial purchase you've been working toward. Contact us today to request an inspection.