Residential & Commercial Property Inspections
A Plus Inspections of Texas is proud to offer investigative residential and commercial property inspection services to Houston, Texas and the surrounding areas. Our objective is to be a reliable source of protection for our clients, providing a detailed look into a property's strengths and deficiencies in order to help you prevent oversights that need to be addressed before the ink is dry on your prospective investment. We adhere to TREC's excellent Standards of Practice for home inspectors. 
Our team of inspectors holds the following licenses and certifications:
Licensed Professional Inspector (TREC)
InterNACHI Certified Professional Inspector (CPI)®
Certified Infrared Thermographer
Certified Applicator (Termite)
Certified Pool Inspector
Mold Assessment Technician
FAA Drone Pilot
NAWT Septic Inspector
Former Licensed Irrigation Contractor
Member of InterNACHI & TPREIA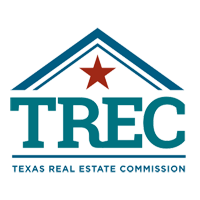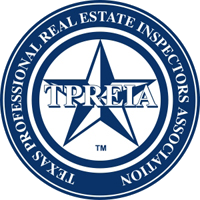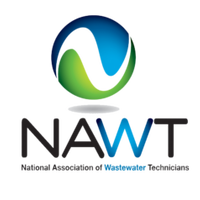 Standard Home Inspection
This investigation into a residential property's overall condition includes a non-invasive visual assessment of most readily accessible components. Within 24 hours, you'll receive a detailed inspection report that will thoroughly explain each of our findings. A full Thermal Imaging scan is included for free, as well as a WDO/Termite Inspection and Sprinkler System Inspection when requested.
The following components are included in the inspection when visually and readily accessible:
Foundation & Crawl Spaces
Roofing System
Structural Components
Exterior (doors, windows, cladding, soffits, fascias)
Interior (doors, windows, floors, walls, ceilings, stairs)
Attic, Ventilation, & Insulation
Grading
Garage Door Operator
Sprinkler Systems
Driveways & Walkways
Heating & Air Conditioning Systems
Electrical System
Plumbing Supply & Drain Lines
Built-in Kitchen Appliances
*Additional optional services that can be added, including: water wells, septic systems, swimming pools, additional buildings, bulkheads, boat docks, mold sampling, and VOC sampling.
ADDITIONAL INSPECTION SERVICES
Commercial Property Inspection
We're trained to handle inspections for virtually any type of commercial property. From small storefront spaces to large industrial complexes, we're able to provide a thorough evaluation of the property's strengths and weaknesses so that you can be better prepared for making an informed investment decision.
Pre-Listing Inspection
If you're trying to sell a home, you'll be doing yourself a tremendous favor by scheduling this inspection service before you make your listing for the property. We'll perform a full evaluation of the home's readily accessible areas, helping you learn about repair and maintenance issues that you can either choose to address directly or otherwise inform prospective buyers so that negotiations aren't negatively affected after the buyer's own inspection is performed.
New Construction Inspection
We're able to perform a comprehensive inspection of any residential property that is still an active construction site. When construction is almost completed, we'll thoroughly inspect the entire property before the builder's final walkthrough—drawing your attention to potential weaknesses in the home's construction that you'll want the builders to repair before agreeing to the final terms of purchase.
New Construction Phase Inspections
Our Phase Inspections will take place at three different stages of construction on a new home: pre-concrete pour, pre-drywall, and prior to the builder's final walkthrough. Each time we perform the inspection, we'll be checking for defective materials, safety concerns, and other issues that should be addressed right away in order to avoid delays and to protect the buyer from extra expenses.
11th Month Warranty Inspection
This inspection service can prevent you from having to pay for home repairs out of your own pocket. Before the 1-year builder's warranty has expired on your new home, we can thoroughly investigate the condition of the entire structure and the installed mechanical systems. Depending on what our findings reveal, you'll be able to consult the terms of your home's warranty to see if repair expenses are covered.
Home Maintenance Inspection
If you want a home to last long after your original investment, you've got to keep it well maintained. This inspection service will help you do so by identifying maintenance issues and helping you figure out a viable strategy for taking care of your home's most pressing needs.
Loan Draw Inspection
A Loan Draw Inspection is intended to update the lender on the current status of the construction project. We will visit the property, photograph it inside and out, and prepare forms as required by the lender to allow for payments on construction progress. We offer quick and affordable loan draw inspection services. Call us for a quote or to book your loan draw inspection.
Re-inspections
Re-inspections will help you gain the confidence to continue moving forward with a prospective real estate transaction. After repairs have been made, the home buyer can order a re-inspection to determine whether the items were repaired. At the average home, to reinspect 30+ items it is $300. For 16-29 items it is $250, and for 1-15 items the reinspection is $150. Call today to book your re-inspection.
WDO / Termite Inspection
For this inspection service, we'll investigate a property inside and out for evidence of past damage caused by termites and other wood-destroying insects—including carpenter ants, carpenter bees, and wood-boring beetles. We'll also look for ongoing infestations so that the necessary action can be taken as soon as possible in order to prevent additional damage from occurring. A WDO/Termite Inspection is available for free with a VIP Package upon request.
Well Water Testing
There are different kinds of well water testing available. The most common are the coliform bacteria test and the home loan water panel that includes a coliform bacteria sampling. There are also tests that can be obtained for a more comprehensive evaluation of the contents of your drinking or tap water. Coliform bacteria tests have a quick turnaround time of 1 working day. Other test results may be ready 1-4 weeks later.
Pool & Spa Inspections
This inspection service will give you insight into potential issues that may be affecting a home's pool or spa. We'll inspect the structural components and mechanical systems to look for defects that may result in unexpected repair expenses. We'll also inspect accessory components such as ladders and diving boards to help check whether the pool is safe for use.
Boat Dock & Bulkhead Inspections
We can inspect the accessible and visible features of boat docks and bulkheads, checking for signs of probable damage or deterioration that could compromise the safety and function of these features. We will also check the functionality of the features that are clear of items and watercraft, and ready for testing, and also recommend repairs relating to the readily visible accessible electrical and plumbing systems at these areas. 
203K & HomeStyle Renovation Consultations
For those who choose to buy a home and remodel it using the built-in remodeling budget feature of 203K and Homestyle Renovation loans, we work with the home buyer, contractor, and lender to facilitate a successful property evaluation, loan closing, and full remodeling process. These loans allow for a house to be remodeled or added onto, or adding a second story, or demolishing the existing structure and building of a new one, keeping only small part of the original foundation.
Mold Assessment & Sampling
Mold is present throughout the world and is active to some extent in nearly every structure. We can collect mold spore samples at the locations the client requests, using spore traps, swabs, or tape lifts, and have them evaluated at a mold laboratory. Once the lab results are ready, we can go over them with the customer, which gives a better understanding of the risks present in given locations in the home or building.
VOC Testing
Volatile Organic Chemicals (VOCs) can sometimes concentrate to unsafe levels inside a residential or commercial building. This inspection service will involve taking an air sample that will be tested for a variety of different VOCs. A full report will be sent to you once laboratory results are obtained. 
There are also individual tests available for tobacco smoke and formaldehyde.

CONTACT US
At A Plus Inspections of Texas, we view a professional property inspection as the foundation of a successful real estate investment—and our team of fully licensed and insured home inspectors is the support system that will help you put all the pieces together as you close in on the home or commercial purchase you've been working toward. Contact us today to request an inspection.